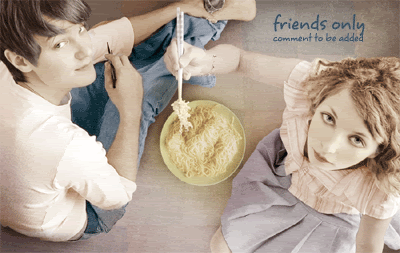 Oh and when you ask to join, let me know what filters you would prefer to be on (or left off of), please and thank you! For a list of said filters:
The NEW Filters Post
Much thanks in Advance,
________________________________________
___________
This Journal's Feed URLs:
Atom and RSS feeds are located at the following URLs:
Atom: http://magickalmom.livejournal.com/data/atom
RSS: http://magickalmom.livejournal.com/data/rss
Subscribe by following LJ's steps to modify a friend:
Go to this journal's profile
Look to the left side of the page, below +Add a friend & post an entry, there should be "Track User"
From this page you can choose to receive e-mails whenever this journal updates, changes, etc...
PiccadillyInc's 300 Writing Prompts (2014 blue book)


"Name three things that you have in your bathroom right now."

Well this one is actually sort of easy since I just put these things away...

Nyx Cosmetics - "The Curve" (TC01) It's this great ergonomic grip liquid eyeliner with the finest of flexible felt tips. It really does mimic a good "pin striping paint brush" in it's use; so depending on how much pressure you use will illicit thin or thick lines. And the curve in the grip gets your hand out of the way of your line of sight when painting your own face! It really rocks and I wish I could get it in more colors despite the $15 price tag.

New makeup brushes - I just replaced a whole slew of my makeup brushes since they were getting old and not really working for beauty makeup anymore. They are still useful but I am moving them over to my coplasy makeup box. The brushes in that box get abused because of the types of theater makeup I use when cosplaying so they will be useful "over there" for now instead of ending up in the trash.

My VERY LAST pair of daily wear contacts. - I really don't wear them unless I am costuming, really dressed to the nines, planning on seeing a 3D movie, or doing longer photo shoots. So its not an emergency but I really do need to replace them soon because if I don't I will forget and I will be screwed the next time I need a pair last minute. You know?!

Daily Writing Prompt from
PiccadillyInc's 300 Writing Prompts (2014 blue book)
"When was the last time you pulled an all-nighter? Why did you do it? How did it feel afterwards?"
My last all-nighter was actually last week and I have been "paying for it" ever since. Our son struggles with procrastination, his father and I do as well but it is something we both have been working on diligently for the last several years. Anyways, he had a team based project in his Spanish 3 class and they both waited far too late in the game to really put forth an effort into their project. They had 2 months to work on it and their teachers reports that she gave them plenty of time to work on it in class. I am not sure what they did during those times but it was quite clear that nothing would be completed without some urging from the parents. His teammate's parents did not seem to have the time or inclination so I stepped in. In the last 48 hours before the hard due date I recorded their footage, had my son review it all, then I began the long process of editing the film, splicing it together, adding text and transitions and getting it all ready for viewing. My son has the skills to do all of this himself but the program we use updated itself and it was too much work for him to do the editing and learn the new software at the same time. Typically I would have made him do the work anyways, lose sleep, and learn a lesson. However, he also had two final exams the next day so I made sure that he got at least 6 hours of sleep and I sacrificed my own. I was simply exhausted for the next several days and he saw it first hand.... what losing that much sleep can do to the body. He has spent every day since apologizing for his own part in the whole thing, thanking me every day for bailing him out of his own mistakes, he has started making changes so that this does not happen again, and has promised to take me out for some one-on-one time as thanks for my sacrifice. Sure my sleep cycle has been fubared hard but if he does learn from this whole mess, then it was worth it. You know?
Daily Writing Prompt from


If your convention/event has grown so much that you must make a blanket rule out of largish props, strollers, etc... because of flow and safety of all attending then perhaps it is time to consider changing venues, reexamining floors plans and attendee flow, or decreasing your occupancy allowances at the programming and planning level. Cramming as many of everything humanly possible into one space is bound to pose it's own flow problems. And ultimately if you say that larger strollers are "too big," then you are also saying (without explicitly saying because that would be against laws put in place by the ADA) that wheelchairs are too big as well. Wheelchairs can take up even more space especially considering the needed turning radius for them.

A number of years ago I stopped cosplaying and buying weekend passes for one of our west coast conventions because its just too damn crowded. I mean when a wig (not huge wings, extreme props, etc) gets caught up on things or swatted away by passer-byers then its too damn crowded. I have attempted to re-attend (for a day without cosplaying and without my kiddo) during that time but I usually don't stay long because I just see it growing and growing without addressing the problems with overcrowding and flow.

I thoroughly enjoy attending other cons/events because they do consider these things and cap how many things (booths, tables, presenters, size of booths, etc) they plan into each space so that flow continues easily despite a stroller, wheelchair, mobility device, or a largish prop being present in the space. Most of the cons that I have been apart of the planning teams, have taken such things into consideration and when they have a year that get's "too tight" they compensate the following year and make changes to accommodate the growth of their convention. Others simply "sell out" sooner so they can remain in the same space and maintain all that they want without being over crowded and employ shallower booth space to widen pathway space, using signage to indicate the flow path through rooms (re: entrance, exit, clockwise movement, occupancy room limits imposed by door docent, whatever). Just because an event space offers a specific occupancy rating it does not mean that you should come near that threshold.

You know?
Goddess knows my opinion is not a popular one but here are my thoughts on conventions and their occupancy in the context of my own personal experiences as both a cosplayer and parent of a special needs child. Who needed to remain in a stroller that offered closure (re: larger stroller that could literally provide boundaries for him unlike an umbrella stroller that would NOT offer protection for him). I am ever grateful that he has outgrown the need for strollers long ago but I have many dear friends who are in the same boat now, that I was once in less than 8 years ago. I also want to mention that have spent my entire life attending/volunteering/working/etc conventions, expos, and other high occupancy events across the spectrum from geeky, to holiday, to food, to crafts, aviation conferences (with full airframes inside of hotel ballroom), auto shows, fundraisers, you name it. So I have had the joy and displeasure of seeing how different events do things.
Current Mood:

contemplative
Gluten Free Dairy Free Awesome Chowder
(serves 10 – 1.75 cup servings)

I had originally planned to make my potato bacon leek soup but as I was cooking I kept thinking to myself… I have all of these handfuls of veggies leftover in the fridge from other recipes and they need to get used up. As I cooked, I kept adding ingredients and AWESOME CHOWER was born!

* Note: I included weights because when I prepared this for the first time I measured most of the ingredients by weight as I went along in the experimentation process.

* Tip: You can eliminate the bacon/bacon fat to make this vegetarian. Just add a few dashes of liquid smoke + 1 -2 tsp Worcestershire sauce to 1 C mushroom, chopped. This will simulate a similar smoky and umami/"meaty" flavor.

Ingredients:
12 slices of thick cut bacon, cooked crispy and chopped into 1 " pieces (100 g)
rendered bacon fat (20 g)
3 large Leeks, raw, chopped (530 g)
1 medium onion, raw, chopped (120 g)
1-2 garlic cloves, raw, peeled, chopped (30 g)
3 large celery stalks, raw, chopped (220 g)
2 handfuls of baby carrots, raw, chopped (275 g)
2 huge handfuls kale, raw, de-ribbed, chopped (100 g)
12 small potatoes, red and yellow, raw, skin on, chopped into bite sized pieces (600 g)
1 C frozen corn, peas or any other frozen veggies you have to use up
¼ tsp low sodium salt
¼ tsp white pepper
1 TB McCormick Veggie Seasoning
1 TB parsley, dried
2 tsp red pepper chili flakes
3 C white wine & herb broth (College Inn)
4 C unsalted chicken stock
2 C almond/coconut milk blend

RUE:
4 TB butter
1 TB bacon fat with crispy bits
5 TB Pamela's GF Artisan Flour (Rue)

Steps:
1. Cook bacon on medium-high heat (350 degrees) until crispy. (Meanwhile prepare first 3 veggies.) Set aside crispy bacon on paper towel; when dry chop into bite-sized pieces. Reserve bacon fat and little crumbly pieces in the fat for making rue later.
2. Heat large stock put on high medium-heat with 2 TB bacon fat (or EVOO) and sweat leeks, onion and garlic until onion is translucent. Stir occasionally. (About 15-20 minutes—you could be chopping the other veggies.)
3. Add celery, carrots, and Kale stirring frequently. Cook until they become fragrant. About 10 min.
4. Add in potatoes, corn, broth, stock, and spices. Stir and cover. Boil veggies until potatoes are toothsome (soft but still have some chew to them.) About 10-15 minutes.
5. Prepare rue in a small sauté pan. On Medium- High heat, melt butter and bacon fat with crispy bits. Stir in GF flour and continue to stir on medium heat until the rue combines and turns a light brown. (DO NOT BURN. GF flour does not get dark like wheat flour.) Remove from heat.
6. Ladle out 2-3 scoops of broth (it is totally OK to get some veggies in there with it) into your vitamix blender container. Start blend on low and work up to high. Allow to blend until steamy. Pour in non-dairy milk and add the rue you prepared. Allow to blend for 2-3 minutes or returns to steamy but thickened state.
7. Pour contents of vitamix contain back into the stockpot. Stir contents, cover, and cook on low until you are ready to eat. Maybe 10-15 minutes while you toss together a side salad.

ENJOY!

PLEASE NOTE: While this chowder is incredibly rich in nutrients and low in calories per serving it is also very high in sodium due to the use of bacon and bacon fat. So if you substitute other healthier fat and protein options the sodium content can obviously come down with said modifications. Perhaps with the vegetarian options suggested, or with grilled chicken, etc..
GF Uber Crispy Hot Wings
Its not the healthiest choice but it sure is tasty!
The Wings
Family pack of bone & skin on raw wings

peanut oil, crisco, whatever your high heat oil of choice is enough to completely cover chicken in a an electric fryer or a fry pan tall enough to prevent boil over when you drop the chicken in to fry

The Sauce
3/4 C. Frank's Red Hot Sauce

1/4 C. Butter

2 TB honey or agave

2 oz bourbon or brandy

1 tsp GF low sodium tamari or soy sauce

1/2 tsp kosher salt

1 tsp garlic powder

1/2 tsp white pepper

1/2 tsp black pepper

1/4 tsp cayenne pepper

The Steps
1. In your deep fryer (or cast iron/skillet) preheat oil to 250 degrees.
2. Rinse and pat dry your chicken. Use trauma shears (kitchen shears or butcher knife) to separate the wing from the drumettes at the joint. Snip the tip of the wing off (it burns otherwise) and throw it out.
3. In small batches fry the wings together for ~ 6 min and the drumettes for ~ 8 min until lightly golden and crispy. You want the chicken batches to be able to move freely in the oil and not boil over. As each batch is finished, drain, and rest on a cooling rack over a cookie sheet. While still hot sprinkle chicken with dry spices (if you choose to --> I use kosher salt and GF adobo). Allow to sit at room temp while you fry the remaining chicken.
4. While the chicken is frying prepare the sauce in a small pot on medium heat. Add butter to pot and allow to melt. Add Franks Red Hot, spices, and brandy. Stir frequently until well incorporated. Reduce heat to low and allow to reduce; stirring occasionally.
5. When all batches have had their first fry, raise fry oil temp to 375 - 400 degrees.
6. Now go back to the 1st batches you fried and drop them back into the oil for their second dip in the same sized batches. (Fry in the same order you did the first time - this is important to the process.) --> based on an experiment conducted at
"The Food Lab."
The cook wings for ~ 8 min and drumettes for ~ 10 min until medium golden and crispy. Use your good judgment on the time for the second fry you don't want to overcook your meat.
7. As each batch is done with their second fry toss them in a clean medium sized bowl and pour some of the sauce on top. Toss with tongs (or if you are brave use the bowl to flip/toss the wings about) until the sauce coats each piece evenly. After a good coat place your wings in a high side dish and cover with tinfoil to keep warm (or put in your oven on warm). Repeat until all chicken have had their second fry and tossed in sauce.
Serve with a side of fresh cucumbers and celery and a small dish of blue cheese dressing.
The kiddo decided he wanted some
Alexia Sweet Potato Fries
to go with the chicken but in the end he was completely satisfied with a "bar food" experience without having the fear of being "glutenized."
I will edit this post later... LJ is glitching something fierce and it seems all that I can do is type. So I'll come back tomorrow to put in pictures, clean it up and add links and such but I need to get this recipe out of my head and onto paper before I forget it.
YESTERDAY
'S post.
We have SUCCESS!!! So the adult jiggler blocks are very strong with the presence of the rum; however, the rum in the rings is less noticeable due to the pineapple inside of the jiggler ring taking much of your bite content ratio. If you eat the Jell-o core from the ring without the pineapple in it, your bite will be just like the jiggler block.... rum-laden. I do believe next time that I will skip the white rum and make it with rice based (or sweet potato based)
Soju
because it is odorless and practically tasteless. (Unfortunately, some makers of Soju are using wheat and barley so we have to be careful with that). Or I might be inclined to use other alcohols like peach schnapps, a spicy dark rum, whisky, or some other alcohol that I am more inclined to enjoy straight. My other option is to simply reduce the amount of alcohol used (I used a full cup remember).
Tip 1
When I put the can and loaf pan in the fridge last night I made sure to cover both with plastic wrap to protect the Jell-o from the other scents in my fridge (like onion).
Freeing the Jell-o
In the morning I pulled the two containers out of the fridge and prepped my work surface. The loaf pan popped out with no problem (yeah silicone) after I gently used my fingers along the edges to sort of "pop the seal". The blocks cut very easy with a sharp knife and are not "too chewy" as some jiggler ratios might make. (If you use my recipe do NOT add more than 1 - 1 1/2 pkgs of Knox... any more additional gelatin will turn out rubbery.) For the pineapple can I warmed the can under running hot water before turning it upside down to open the bottom of the can with a can opener. Then I turned the can back over a plate and gently pressed the Jell-o from the top of the can through the bottom. I used gentle even pressure and kept rotating the can until it sprung free. Because I used a jiggler ratio for the Jell-o it can take more pressure than the regular Jell-o ratio can.
Tip 2
DO NOT try to push the Jell-o log through the top of the can because of the "pop top" type of can lid it has an inner ring that is a smaller diameter than the rest of the can and will shred your pretty Jell-o log.
Cutting the log
Now the tricky part is actually cutting the log! I used a super sharp knife but it is sort of an educated guess as to wear each of the rings are actually at... so I started from the bottom because the bottom ring has very little Jell-o under it. (The weight of all the pineapple rings won't let the Jell-o get under them.) SO if you know how thick each ring should be you can make good guesses as to wear you should make the next cut. About halfway through the can I found myself "off" and some some of my finished rings have 1 1/2 pineapple rings in it! LOL
I do believe that next time I will boil the reserved fruit juice for the hot water instead of using boiling water.... that way I can boost the nutritional value and flavor. Hopefully, that will also make the presence of that telltale "alcohol smell/flavor a bit more mild.
Anyways, go forth and enjoy making your own! I have clearly had too many rings already because I have had to spell check this entry probably half a dozen times already.
My next experiment should involve absinthe, sprite, and lime jello I think!
Continuation from
Well, thanks to the speed of Pinterest and other social networks there are more pictures and videos of things like this... slimy unformed and frankly unappealing... failed attempts then there are successful attempts.
So some folks are quick to say that it just can't be done thanks to the volume of these "fail" photos or that they "read somewhere" that pineapple has an enzyme that prevents Jello from gelling, or that "the box says not to use pineapple". Some of that is true and some of it is a fallacy simply because the person making the dessert doesn't understand the chemistry of cooking!
Check this video, his reaction to the flop is pretty good natured and funny!
I know firsthand, it can be done, as pictured below, a dessert that I used to eat at practically every wedding or wake especially after my Oma & Opa moved to a retirement community in Florida! Though they lived in NY during the 70s-80s and it was the WASPy dessert to make then too. LOL
And here is
someone's
successful image of their attempt at canned pineapple jello rings (2009)
Yes, there is an enzyme in FRESH PINEAPPLE that will prevent gelatin from setting,
read more here!
However, in the canning process the pineapple is heated and that particular enzyme is rendered harmless against gelatin gelling.

So what is the secret?!

Well according to some bloggers they suggest starting with a chilled can of pineapple, drain off the juice, and eliminate the cold water you would normally use. Some suggest reducing the water amounts used like you would do for a molded Jello or "jelly blocks." Others suggest adding a package or two of unflavored Knox gelatin to the following mix: 1 C hot water (or boiled pineapple juice) to dissolve Jell-o & Knox, then add the cold water and pour back into the can. Good thing is that all of those suggestions have proven to work in some form or another.

So why am I writing about this? Because I thought to myself... why not follow a bartender's trick for making alcoholic jigglers? So I am making my first attempt tonight! I won't know if it worked until tomorrow morning but I figured why not since I have everything on hand?!

1 large box of strawberry banana (sugar free) Jello ---> I was thinking colada type drinks can you tell???
1 pkg of Knox unflavored gelatin
1 C boiled water
1 C chilled light rum
1 meatloaf pan, or some other silicone mold
1 can of strained jello rings (I reserved the juice for a mixed drink)
unflavored non-stick spray

I chilled the measured out 1 C of rum in a larger (4 C.) liquid measuring cup (to help with pouring & whisking later). I then mixed the boiling water and all gelatin pkgs together until well dissolved and for an extra 1 min after it appeared dissolved. I then set it aside and sprayed the silicone mold/meatloaf pan and the inside of the pineapple can with a light mist of non-stick spray. I gently piled the pineapple back in the can and used a chopstick to line everything up and give some space to the inside walls of the can. Finally, I poured the warm gel into the cold measuring cup with the rum in it and mix for 1 min. (NOTE: I didn't want the gel hot when it mixed with the rum otherwise it would denature some of the alcoholic content.) Then I carefully poured into the can and the remaining gel should go into molds or a meatloaf pan (for jello cubes). They smelled super good when I put them in the fridge to chill, we will see in the morning how they turned out?!
So I am sure that by now many of you have seen that old advertisement from Ladies Home Journal for a nifty dessert made by pouring Jello into a can of ringed pineapple slices and 4-6 hours later you can slice the rings apart for a cool green and yellow dessert. Seems simple, right?!
Garlicky GF Chicken Noodle Soup
Makes 10 - 2 cup servings, under 300 calories each and 31 g of protein!!!Ingredients
1 pkg of boneless skinless chicken thighs with fat on, chopped, approx 1/2" cubes (2# pkg)
GF adobo
Salt
(to taste)
White pepper
(to taste)
1 pkg
Jovial GF Egg Noodles
1 32oz container of College Inn Culinary Broth White Wine & Herb
1 32oz container of Chicken broth
1 leek, rinsed and chopped
1 yellow onion
1 pkg shredded carrots
4 handfuls of bite sized chopped kale
Crushed garlic & whole peeled roasted garlic (I used a handfuls of whole roasted garlic and 2 spoonfuls of crushed garlic)
1 small squirt of roasted red pepper & chili pepper paste
2 celery stalked, chopped
1 TB butter or 1 scoop or rendered bacon fat
***Side note: We like ours extra brothy so I added in another 1L of water and a hefty scoop of Better than Bullion chicken base
Directions:
1. Chop chicken and toss in adobo spice (about 1TB), let sit in a small bowl while you chop veggies!
2. In a large stock pot, melt butter and toss in veggies to start to soften on med-high heat.
3. In a frying pan start to brown chicken allowing the fat to render and the chicken bites to get a nice sear. (You may have to do it in 2 smaller batches.
4. When veggies become aromatic add salt, white pepper, chili paste and stir. Pour in both broths and bring to a slow boil.
5. Once chicken fat is rendered and chicken has a nice sear pour contents of fry pan into the stock pot.
6. Once soft boil is reached toss in egg noodles, cover stock pot and reduce to simmer. Stir occasionally and cook until chicken and noodles are completely cooked through.
7. Serve with a side of GF table crackers from Glutino and enjoy. I added thai chili oil to mine for a little kick. Salt & pepper for individual taste. A squirt of lemon may also brighten it up too.
I planned on following a slow cooker recipe today to make chicken noodle soup but then I lost track of time, was missing ingredients on the list, and had some of the "wrong ingredients." So I totally went off script and just started cooking from the heart. So before I forget it all I am writing it down and sharing it! LOL! I apologize for a severe lack of specific measurements.
Tandoori-style Apricot Cashew Chicken
by MagickalMom
Ingredients
6-8 boneless, skinless chicken thighs
1 T EVOO
1/4 tsp salt
(I use a smoked salt)
1/4 tsp pepper
(I use white pepper)
1 lg. onion chopped
I use sweet onion
2 T fresh grated ginger
For ease I use the paste that comes in a tube
2-3 cloves of minced garlic
(1- 1 1/2 tsp if you use minced jarred garlic)
1/8 tsp tandoori spice
1 pinch of saffron threads
(optional)
1/2 tsp ground cinnamon
1/2 C chicken broth
(I use organic low sodium)
1 can of diced tomatoes
(I used Hunts fire roasted)
8 oz coarsely chopped dried apricots
2 oz dried raisins or craisins or coarsely chopped dried pitted dates
(pick whatever one you prefer or have on hand)
medium handful of cashews
(depends on individual taste)
* serve with hot basmati rice (I make mine in a rice cooker in the last 15-20 min of the chicken cooking using any preferred broth instead of water--- chicken, veggie, or curry-coconut)
Directions
1. Line slow cooker with slow/cooker bag (or thoroughly coat with non-stick spray if you don't use liner bags.) Season chicken with salt & pepper. Heat oil in large skillet over medium-high heat, browning meat on all sides. Transfer chicken to slow cooker.
2. Add onions to skillet. Stir while cooking for 3-5 min until onions become translucent.
3. In a small bowl mix tandoori spice, ginger, garlic, saffron threads, cinnamon, and broth until thoroughly blended. Pour over onions and stir until mixture becomes aromatic (about 20 - 45 seconds). Add tomatoes with juice to mixture. Continue to cook, stirring frequently until mixture is heated through and slightly reduced (liquid looks like consistency/thickness of maple syrup).
4. Remove from heat and mix in apricots, raisins, and cashews until blended and then pour over chicken. Cover; cook on low for 4-5 hrs or high 3 - 3 1/2 hrs. You want chicken to be tender but cooked thoroughly through.
5. Serve over basmati rice. Makes 6-8 servings.

This recipe is gluten free as long as you choose your ingredients wisely (check the broth--sometimes it has cross contamination from other sources and won't carry the GF labeling or use your own home made broth). If you wish to make it nut free, you may do so easily and it won't change the flavor and texture all that much. You can also crush the nuts and use them as a garnish later if other people like nuts but you are cooking for someone with a food allergy (depending on the severity of your diner's allergies).

Enjoy!
This is a gluten free recipe that I developed for the slow cooker. Its been awhile since I made it and I figured that I would give it a try again making some slight changes so that it would turn out less liquidy that it has in the past.